Meditation Bundle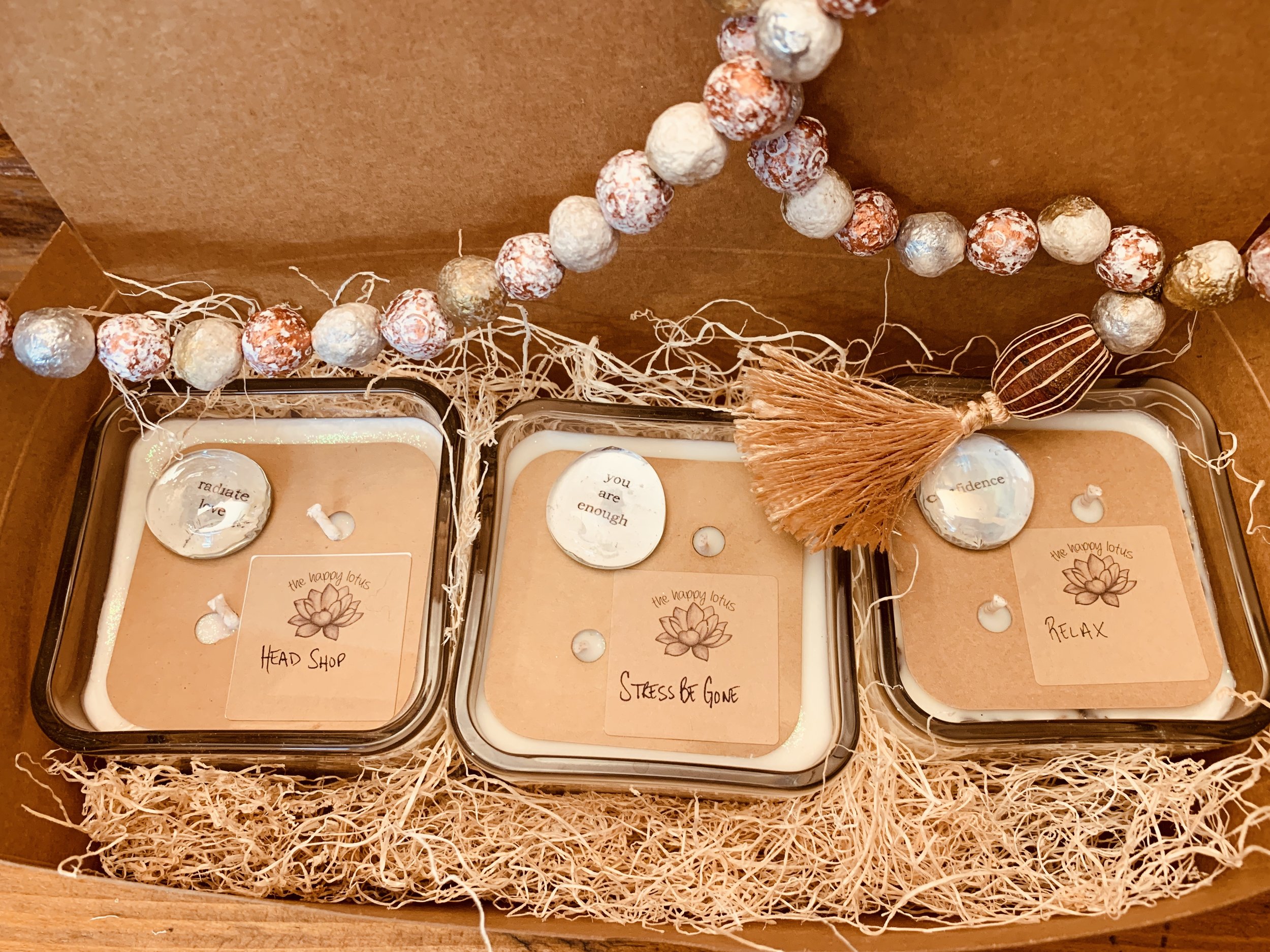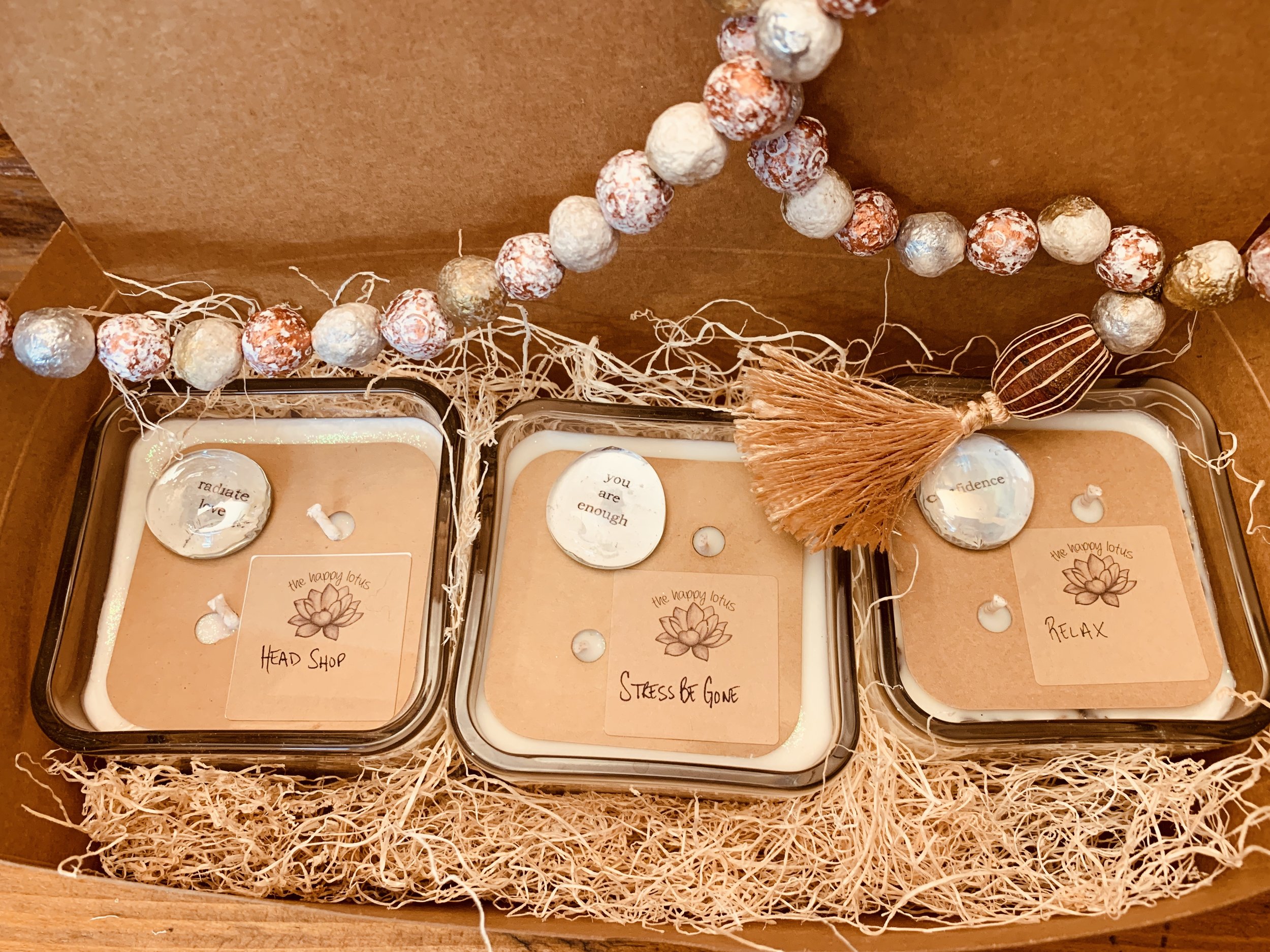 Meditation Bundle
Trying to start a meditation practice? Maybe looking to bring more calm into your life? Or do you just love candles and are looking to increase your collection?
Well, look no further than this meditation bundle. With each set, you get three candles, each including the scents relax, stress be gone & head shop.
Included in this pack are three meditation stones that you can hold in the palm of your hand as you meditate to help ground you. The word printed on the stone may serve as a word of focus during your practice as well.
The skinny on the scents:
Relax: a combination of lavender & rosemary
Stress Be Gone: sandalwood
Head Shop: nag champa (Indian fragrance popular in incense)