Teacher Appreciation Bundle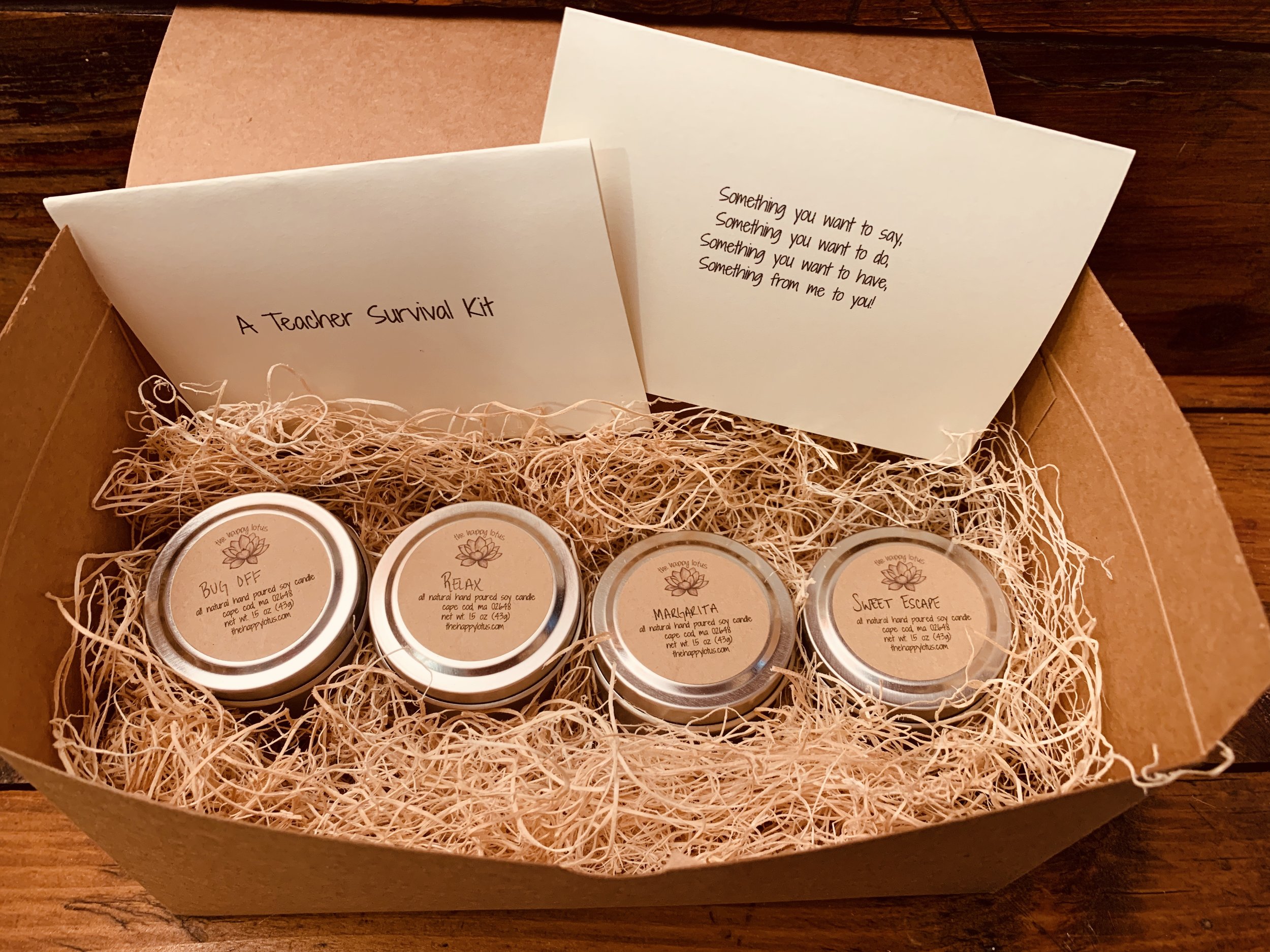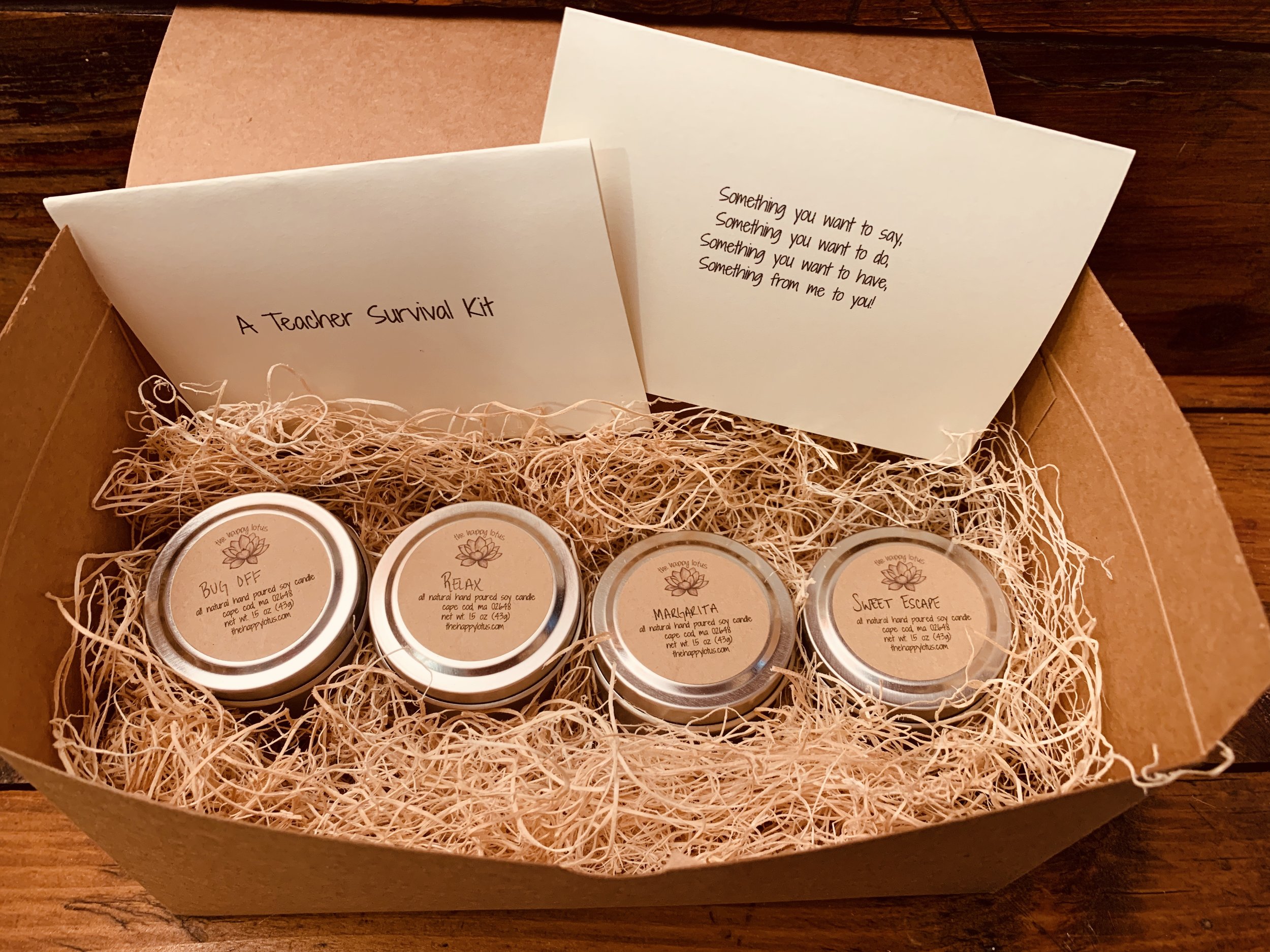 Teacher Appreciation Bundle
Thanks, teach! What better way to thank teachers than by giving them the gift of candles with a witty card to go with it?
This bundle of candles comes with four 1.5oz tins. Tucked inside is a "Teacher Survival" card, with a cute little poem that has a scent go go with each line.
Something you want to say, (bug off)
Something you want to do, (relax)
Something you want to have, (margarita)
Something from me to you! (sweet escape)
Give the set to one teacher, or split it up and give a present to four different teachers! Looking for different scents instead of the ones pictured? Browse the scents I have and pick your own scents … just be sure to leave me a note in the 'additional info' field during checkout so I know which scents to pack up!